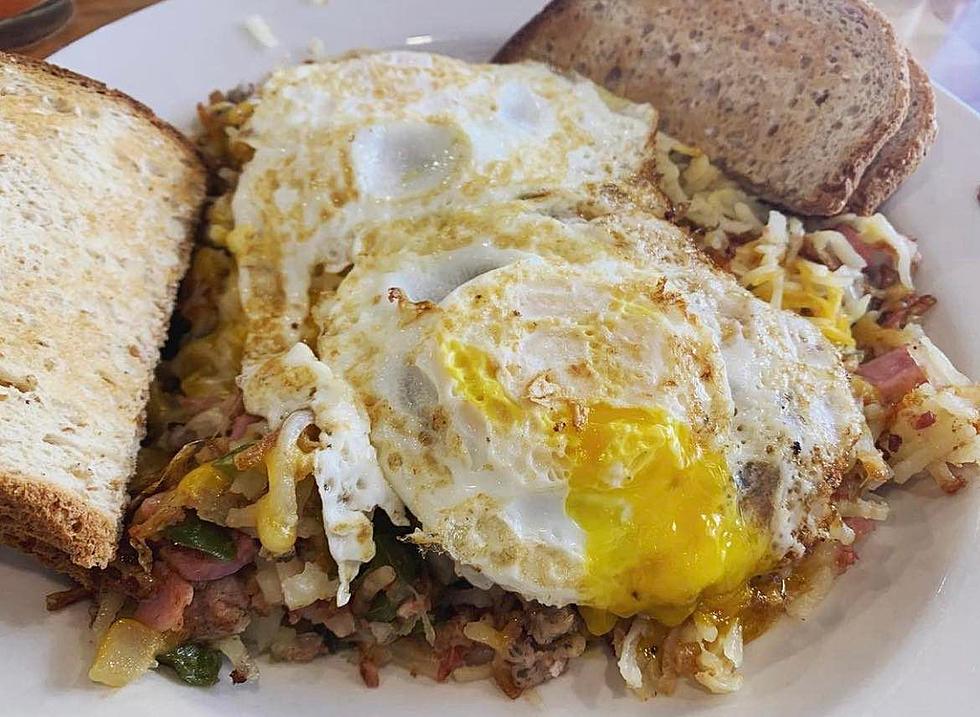 Brain & Courtlin Will Enjoy Breakfast for March Listener Lunch [PHOTOS]
Courtlin
It's time to say goodbye to the month of February, which means that we're saying goodbye to our February Listener Lunch destination! We enjoyed some delicious food at the Double Z Bar & Grill in Cedar Rapids these past few weeks, but now we're moving on to a new restaurant. The best part? The restaurant serves breakfast ALL DAY!
Every Tuesday in the month of March, Brain and I will be taking a group of listeners to Lucky's on 16th! Lucky's is located in the Czech Village at 86 16th Avenue SW in Cedar Rapids, and it's a local favorite when it comes to breakfast. My absolute favorite thing to order is the Fully-Loaded Skillet (as you can see from the photo above), but I'm also looking forward to trying other items, like the Biscuits-n-Gravy Flight. One of the last times we went for breakfast, Brain ordered the Benedict Flight, and he ate every last bite!
Lucky's doesn't just offer breakfast, though. They have an awesome lunch/dinner menu where you can choose the toppings you want to add to your entree. Entree options include a burger, a chicken sandwich, mac & cheese, a wrap, a tenderloin, a hot dog/brat, or a baked potato, and you can order each of the items with up to five toppings at no extra charge (aside from meats and cheeses - those come at an additional cost). Total, there are over 50 different toppings to choose from! Salads, appetizers, desserts, and daily specials are also available.
If you and your coworkers would like to join us at Lucky's on 16th for Listener Lunch in the month of March, all you have to do is get entered HERE! We meet on Tuesdays at 11:30 a.m., and if you win, you can bring up to six people with you. Once you've entered, you're in for the WHOLE year, so there's no need to re-enter each month. We hope to see you soon!
Brain & Courtlin's 2021 Listener Lunch Stops
We ate some REAL good food in the five months that we did Listener Lunch this year! Here are some photos from all of the awesome local restaurants.
10 of the Most Unique Airbnbs in the State of Iowa
Looking for a cool weekend getaway here in Iowa? There are SO many unique Airbnbs to rent out across the state! We put together a list of ten, one-of-a-kind Airbnbs in Iowa.