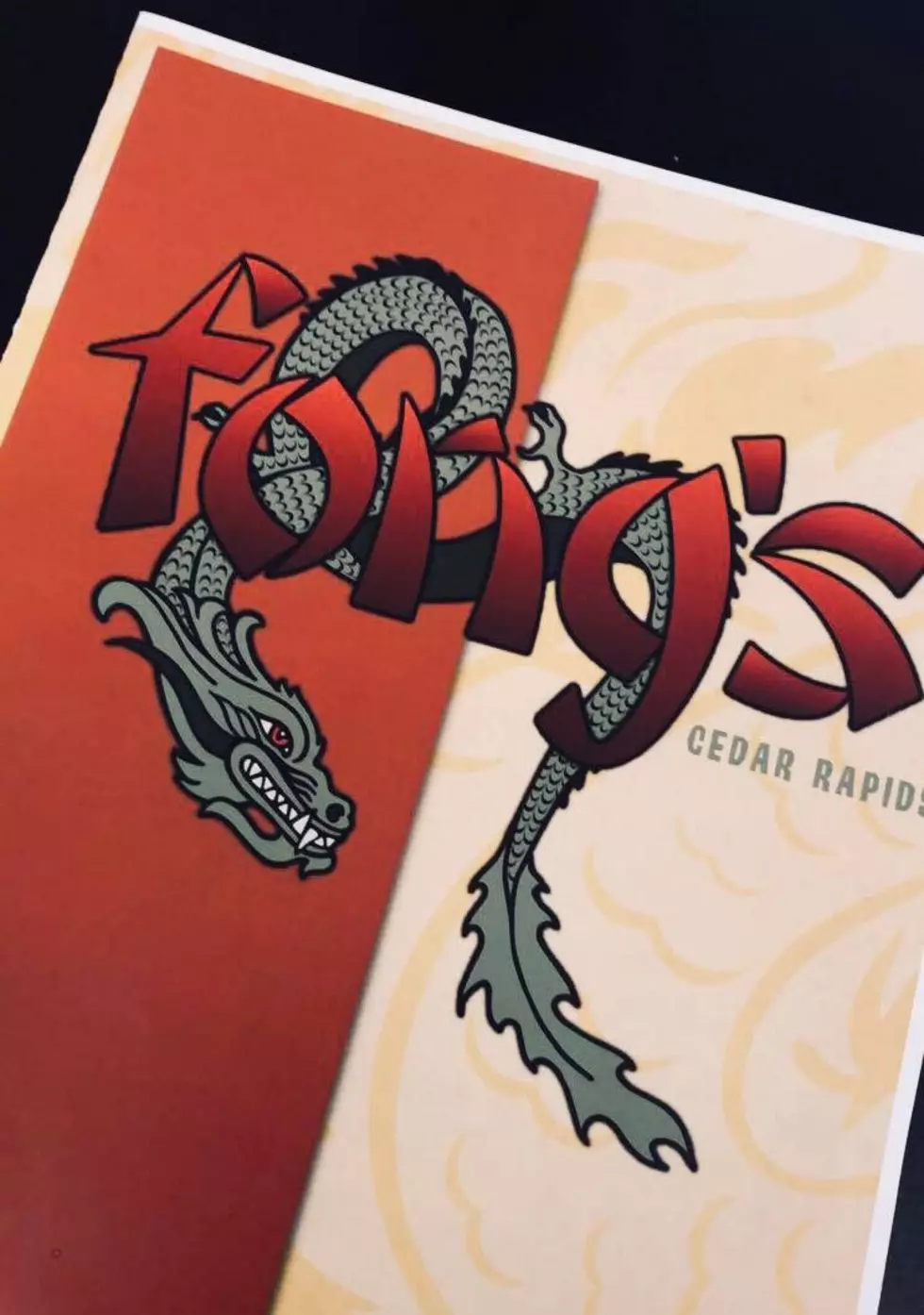 Brain & Courtlin Visit the New Fong's Pizza [PHOTOS]
Courtlin
Ever since the announcement was made earlier this year, I have been impatiently waiting for Fong's Pizza to open in Cedar Rapids. I have been to the Des Moines location once, but it was late, so I didn't really get the full Fong's experience. That's why I was so excited for them to FINALLY open up their NewBo location. If you've been just as eager to try them, I'm happy to announce that the wait is finally over!
Fong's Pizza officially opened last Monday, so Friday afternoon Brain and I headed over there to get some lunch. We went right when they opened at 11 to avoid the lunch rush, and thank God we did because by the time we left there was a line to the door!
First of all, the interior decor was pretty awesome. Just like their other locations, the theme is Asian-inspired, but there are also some fun tiki decorations, too. The place had a really cool vibe which I enjoyed a lot.
There are lots of items on the food menu that I really wanted to try (I'm looking at you, loaded potato pizza), but the one menu I didn't order from this time around was the drink menu. Fong's has an assortment of tiki beverages in super fun glasses, and I somehow resisted the urge to get one. Don't worry, though, I'll be back. I mean, just look at all these options!
As for the food, it was DELICIOUS. We ordered Dragon Balls for our appetizer, which are basically balls of chicken and cheese wrapped in bacon and deep fried. We also both got the lunch special for $7. It includes a fountain drink and either two slices of pizza or one slice of pizza and a salad. It was a fantastic deal because the slices are massive. I only finished one at the restaurant, but the one I brought home to eat later was also good cold. I ordered one slice with pepperoni and sausage and one slice with chicken alfredo on it!
Fong's is located at 1006 3rd Street SE in the former Bata's restaurant near NewBo City Market. They're open Sunday through Thursday from 11 a.m. to 10 p.m. and Friday and Saturday until 2 a.m. You can get pizza by the slice from 11 a.m. to 2 p.m. during the week and late night on Fridays and Saturdays from 10 p.m. to 2 a.m.
I think Fong's is going to be THE place to eat for the next few weeks, so I'm glad we got in there before everybody else knew about it. I hope to head back soon to try some of those tiki drinks! When you visit, let us know what you order so we know what to try!