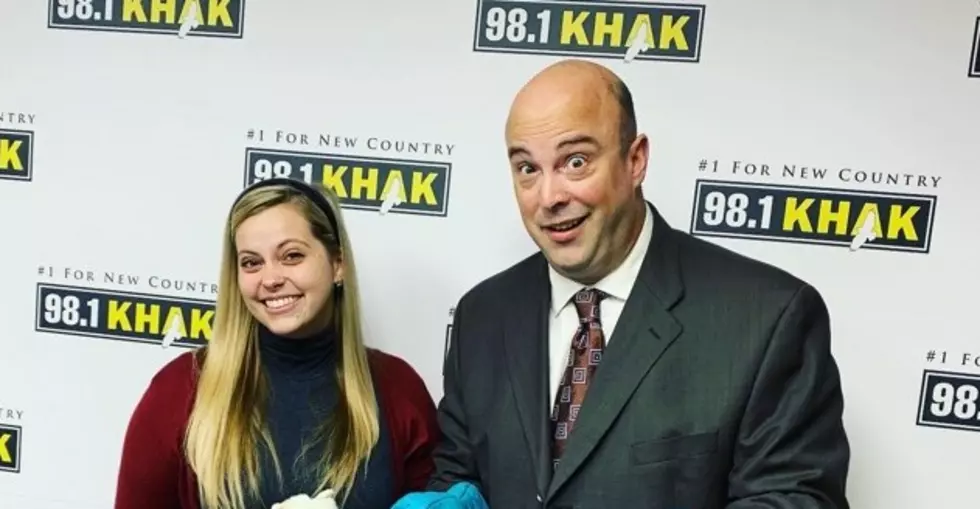 Happy Halloween From 'The Office' at KHAK
Mike Ferris
Happy Halloween from your friends at Dunder Mifflin!
Anybody who knows me knows that I take Halloween VERY seriously. Every detail of every costume is always very carefully calculated, and I typically have my costume planned months in advance. I couldn't even begin to guess how much I've spent on costumes in the past 10 years! It's a lot.
Brain and I started a new tradition a few years ago. We do a partner costume on the morning show, but we don't reveal what it is until the morning of Halloween. Here are some of our looks from the past few years:
This year we decided to dress as characters from one of our favorite shows, "The Office." Brain took on the role of Kevin Malone, bringing in some of Kevin's Famous Chili, and I chose Angela Martin. I even brought her beloved cat Sprinkles! Together we make up 2/3 of the accounting department at Dunder Mifflin.
But what fun would costumes from "The Office" be without getting our whole office involved?! Our friend Jaymz Larson from KRNA joined us for a photo this morning... or should we say, Michael Scott did!
And that's not all! A ton of other Townsquare Media employees here in Cedar Rapids also participated! Here are the results: