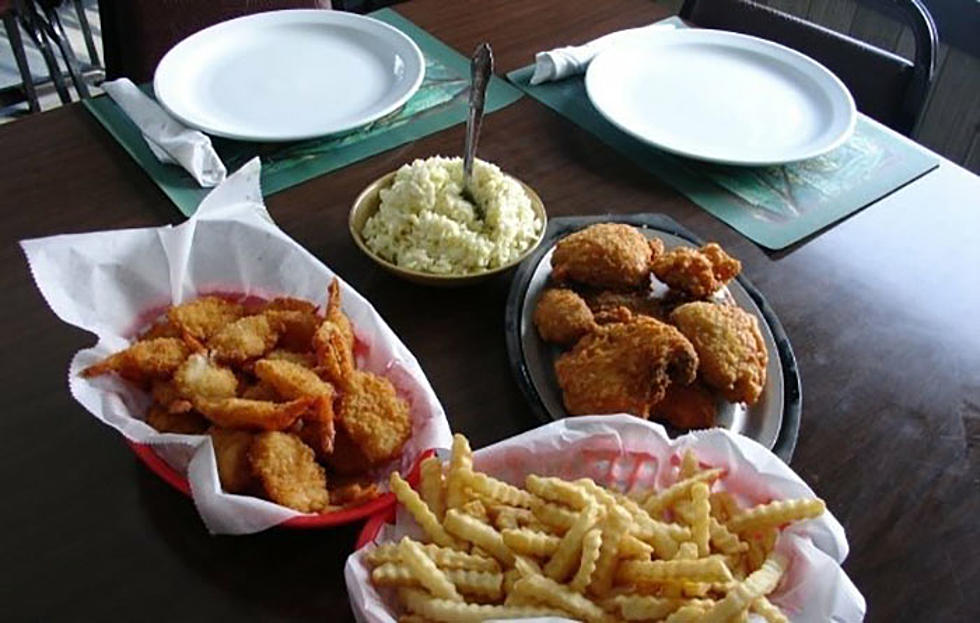 Bluff Lake Catfish Farm Reveals New Hours After Remodel
blufflakecatfishfarm.com
It is officially 'all you can eat' season at Bluff Lake Catfish Farm near Maquoketa! According to an announcement today on their Facebook page, the restaurant has completed phase one of their remodeling and is once again ready to welcome customers from some of the best fish, shrimp, and chicken there is around!

It's great to hear that renovations were able to be completed. Supply chain issues around the end of 2021 put the re-opening date in question but the work is done, and according to the announcement it should give people a bit more room and also allow the restaurant to run more efficiently as well.
The hours at Bluff Lake Catfish Farm will be as follows.
Friday - 4 p.m. to 9 p.m. - All you can eat catfish whole and fillet. 12 or 18 oz prime rib.
Saturday - 3 p.m. to 9 p.m. - All you can eat haddock
Sunday - 11 a.m. to 8 p.m. - All you can eat shrimp and fried chicken
Just a reminder that Bluff Lake does not take any reservations. You can also view their entire menu on their website. If you've never been to Bluff Lake before, you're missing out on one of the great dining experiences in Eastern Iowa. You might remember that is actually won our KHAK Best Local Restaurant vote several years ago!
I've been going to Bluff Lake since I was a small boy growing up in Jones County. I've taken my kids there several times and can't wait to have some shrimp again in 2022!
Want to keep up to date with the latest in local and music news? Download our app! It's completely free and not only will you be the first to know about breaking news, but we'll also keep you updated on concerts and other events coming to the area. You'll also have exclusive opportunities to win tickets. What are you waiting for? Get the free app today.
"
"
Great Breakfast/Brunch Spots in Eastern Iowa
Breakfast is the most important meal of the day! Here are some of my favorite breakfast joints in Eastern Iowa!