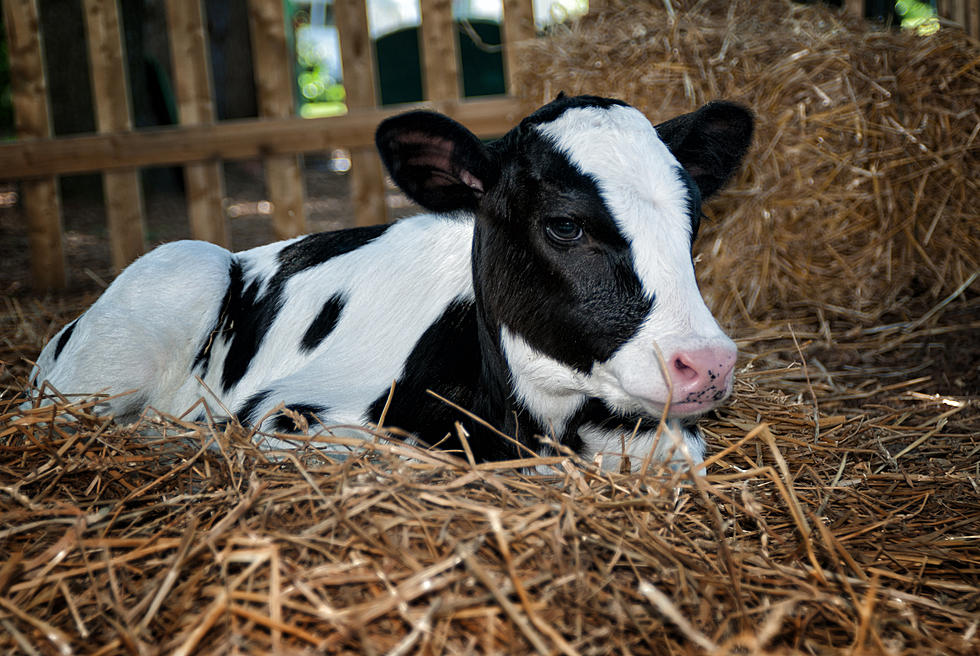 Bloomsbury Farm Has a Bunch of Baby Animals
brandonhirtphoto, ThinkStock
*The calf featured above is a generic stock photo*
Baby Animal Days at Bloomsbury Farm in Atkins are coming up next month!
What's more adorable than baby farm animals?! The answer is nothing. According to their website, Bloomsbury Farm has lots of baby animals that they're ready for guests to meet beginning on Thursday, May 20th! Baby Animals Days will run Thursdays through Sundays until June 6th, plus Memorial Day. The list of baby animals you'll be able to see includes bunnies, calves, chicks, ducklings, goats, lambs, kittens, piglets, and more.
Farm passes for Baby Animal Days will cost $18.95 at the gate, but starting on May 10th at 8 a.m., there will be a flash sale online where they will only cost you $10.95. VIP Farm passes are also available, which include early access to the animals and up-close photo ops. Those are $24.95 and are only available online. You can get more information on both ticket options HERE.
Bloomsbury Farm isn't the only place you'll be able to hangout with some cute farm animals this spring in the Cedar Rapids area! An email from Cedar Rapids Parks and Recreation yesterday revealed that Old MacDonald's Farm at Bever Park is getting set to reopen soon. The popular spot has been closed since the derecho last August, but now that repairs are complete, they're getting ready to welcome the public back. The Parks and Recreation says the opening date is Monday, May 10 and it will be open until October 6th. The listed hours are 10 a.m. to 12 p.m. and 12:45 p.m. to 6 p.m. You can read more about the farm HERE.
Iowans Show Off Their Pups for National Puppy Day