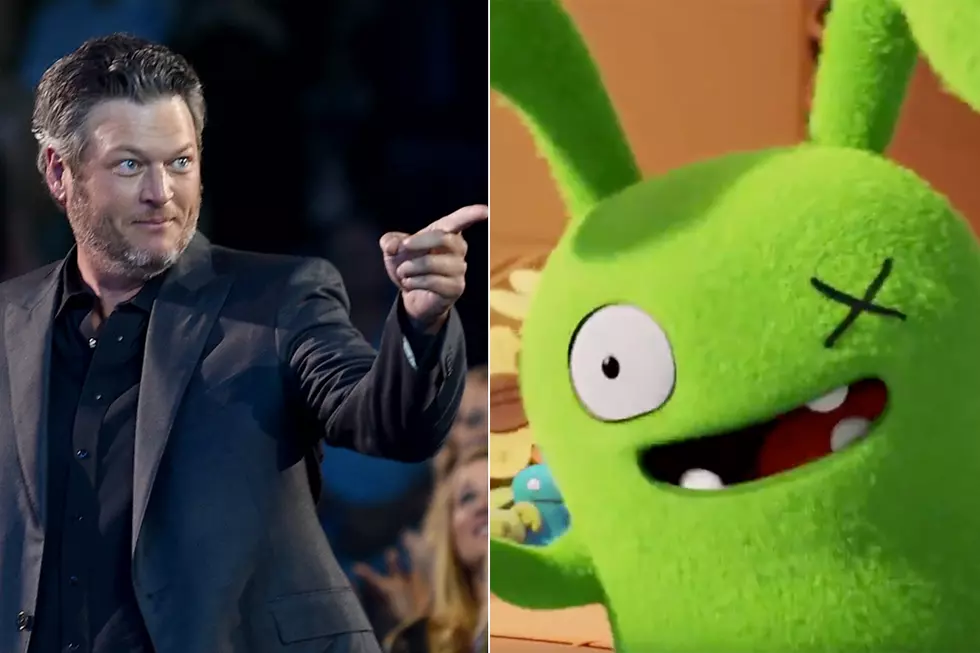 See Blake Shelton as the Ugly Mayor in 'UglyDolls' Movie Trailer
Jason Kempin, Getty Images / UglyDolls
Blake Shelton has shared the latest trailer for his upcoming film UglyDolls. The new trailer not only features the country star, but also his rival on NBC's The Voice, Kelly Clarkson, who has a role of her own in the movie along with an original song.
You may recognize the "UglyDoll" creatures from the popular toy brand of plush dolls that challenge the idea of attractiveness. The anime-style dolls have attracted quite a following; the movie will be released in theaters on May 3.
Shelton portrays the voice of Ox, a light green rabbit-like creature with one eye who is the unofficial mayor of sorts for the town of Uglyville. According to the movie's website, Ox is a mentor to all other UglyDolls, and his main concern is to make sure the others are safe. After taking care of security, Ox is always on the lookout for a party, so Shelton may well be able to relate to his character.
Clarkson's character, Moxy, is the leader of the pack. The website describes her as curious, confident, and having the ability to make others feel great about who they are. The description ends with, "but she's also looking for something more." Mysterious!
Other superstars signed on to the project include Nick Jonas, Janelle Monae, Wang Leehom, Pitbull, Wanda Sykes, Emma Roberts, Bebe Rexha and Lizzo.
Seriously, Gwen + Blake Are the Cutest! See Pics: