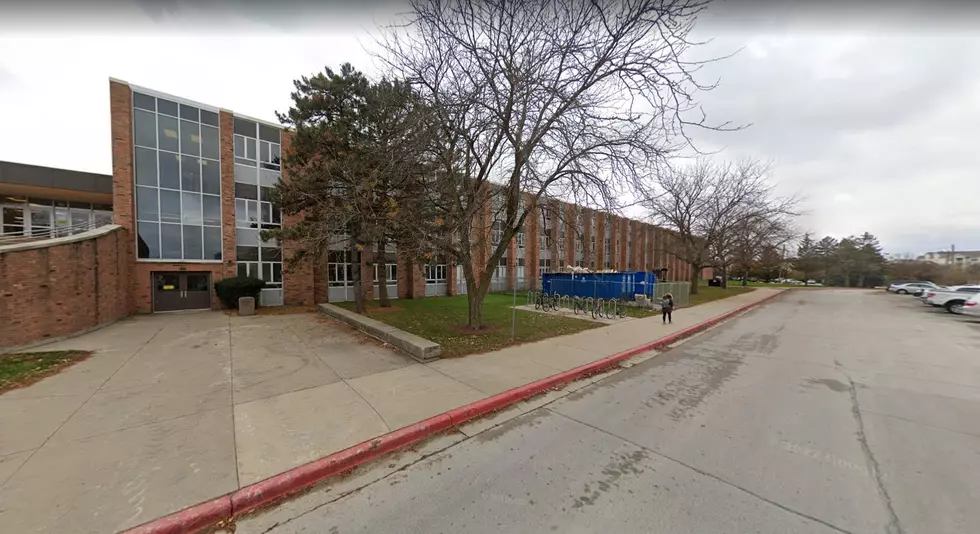 Corridor High School Named the Best in the State of Iowa
Google Maps
The last few years have definitely been tough on educators, but a new report should put a smile on the faces of everyone at one local high school, along with some other eastern Iowa ones that were very highly rated.

Looking at the state of Iowa overall, here's what U.S. News, who compiled the new rankings, had to say:
Iowa, which has one of the highest high school graduation rates in the nation, requires students to take the Iowa Statewide Assessment of Student Progress. Built into Iowa's state curriculum are lessons to provide students with what the state calls 21st century skills, which include civic, financial, health and technology literacy, as well as employment skills, according to the Iowa Department of Education.
U.S. News used five different criteria when compiling its list of the best public high schools. There are almost 24,000 of them across the country. Here in Iowa, the top school finished atop the list in two of the five criteria and in the top 20 in four of 5. Impressive. Those criteria are:
College Readiness Index Rank
College Curriculum Breadth Index Rank
State Assessment Proficiency Rank
State Assessment Performance Rank
Graduation Rate Rank
And the winner is... Ok, so they technically don't win anything but it's still awesome that Iowa City West is ranked number one in Iowa, out of 313 ranked public high schools. They were atop Iowa high schools in both College Readiness Index Rank and College Curriculum Breadth Index Rank. West was 13th in State Assessment Performance Rank and 16th in State Assessment Proficiency Rank. You can see more about how Iowa City West was ranked #1 in Iowa here.
Here is the complete list of high schools in Iowa that made the state's top 20:
Iowa City West
Decorah
Pleasant Valley (Bettendorf)
Ames
Gilbert
Ankeny
Williamsburg
Ankeny Centennial
Adel DeSoto Minburn (ADM)
Grinnell Community
Valley (West Des Moines)
Cedar Falls
Maquoketa Valley
Iowa City High
Cedar Rapids Kennedy
Johnston
Bettendorf
Linn-Mar (Marion)
Norwalk
Liberty (Iowa City)
You can see the full list here.
Photos That Show the Beauty of Iowa
7 Things You May Not Have Known Were Invented by Iowans
Iowa is home to some pretty cool inventors! Here are seven things you may not have known were invented by Iowans!