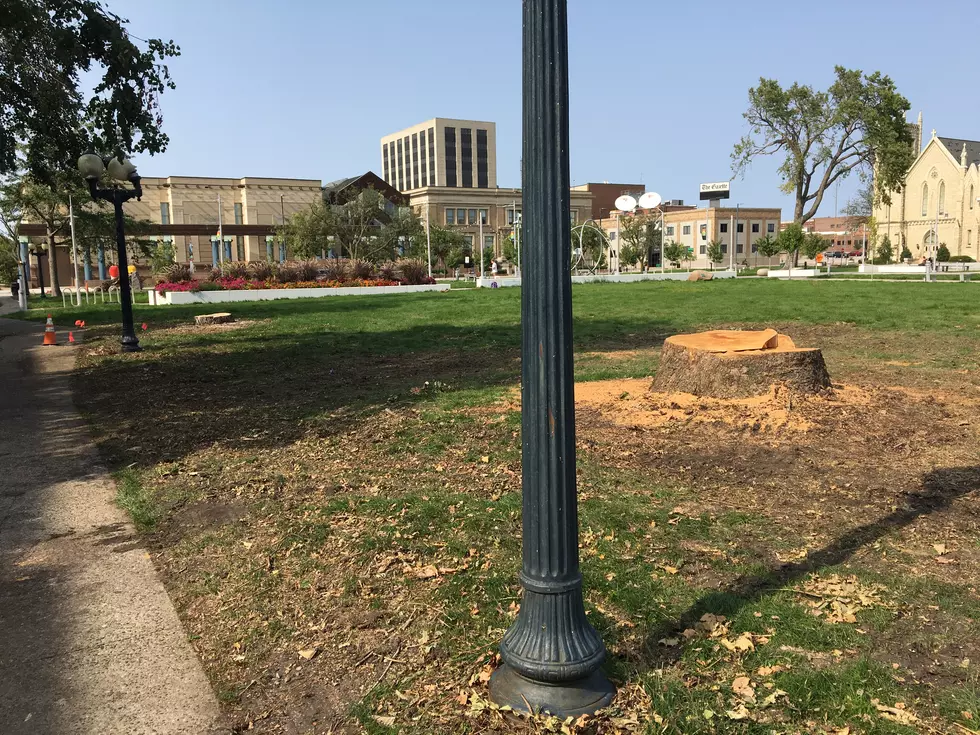 Before + After Derecho: Greene Square Photos
Derecho cleanup efforts continued across eastern Iowa again this week. Iowa's News Now reported that over 150,000 tons of debris have already been hauled away.
That may come as a surprise to you if your neighborhood hasn't been cleared yet. Have you driven down Mt. Vernon Rd. recently? Downed trees, huge limbs branches, and debris are neatly lined up and down both sides for long stretches, from the sticks to the cemetery. They'll have their day, like every neighborhood does. Cleanup day will be awesome.
In Cedar Rapids, it was Greene Square's turn this week to get scrubbed up and the difference is striking. This gallery of shots offers a before and after look, from the storm's aftermath until the clean up this week.
Greene Square Derecho Before and After
City crews worked for two days to safely cut down and remove some big uprooted trees. Heavy equipment required the temporary closing of nearby side streets for several hours each day. This community sincerely thanks those essential workers.
On August 10, the Derecho stormed through with 100 mph winds tearing limbs and branches, and left a wide path of fallen debris across a large swath of Eastern Iowa.
The park now feels wide open, like a prairie. The beating sun is blazing down on new ground, with a lot fewer trees throwing shade.
The vibe is still friendly as pairs and groups chat away, laughing and joking in the park's gathering places. Kids on motorized scooters still zip along the concrete paths in the park. Even though it looks and feels a little different, the park is still ours. We will replant.
Enter your number to get our free mobile app