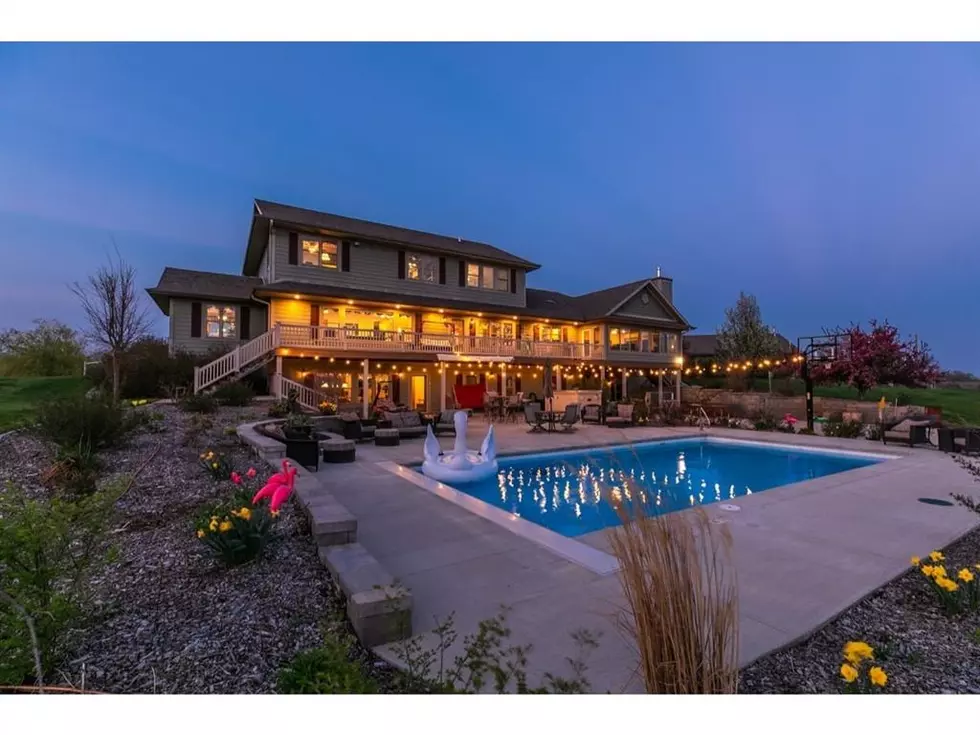 Beautiful Iowa Home Features Amazing Lakeside View [GALLERY]
Iowa Realty
What is the view like when you look out a window in your home? I'll be honest with you, mine could be better. Nothing against the homes of my neighbors but I'd trade their houses in for a view of a peaceful stream or a forest of trees any day. Even if your home does have a decent view, I doubt it can beat the view of a home now up for sale that has to have one of the best views in all of Iowa.
Not only will you be getting an amazing view, but you're getting a whole lot of house! Iowa Realty says that the listing at 701 167th Place in Otley, Iowa features six bedrooms, six bathrooms, and over 5,000 square feet of living space! It has everything your dream home could ever need! A downstairs game room and theater room, A reading area with floor-to-ceiling bookshelves. Plus, a three-stall, heated garage, swimming pool, and hot tub, plus 2 fully stocked ponds. But perhaps nothing sells this property quite like the view. The nearly 19-acre property overlooks Lake Red Rock. It is, in a word, stunning!
As you might imagine, a home and a view like this don't come cheap. Iowa Realty lists this house at $1.6 million. But hey, who wants to put a price on one of the most gorgeous views that the state of Iowa has to offer? So if you want to have a lakeside view from nearly every room in your spacious new home, here you go!
$4 Million Home For Sale in North Liberty
You Can Stay In a Tiny River Bottom House in Eastern Iowa [GALLERY]
If you've ever wanted to stay in a tiny, little house down by the river, here's your opportunity.