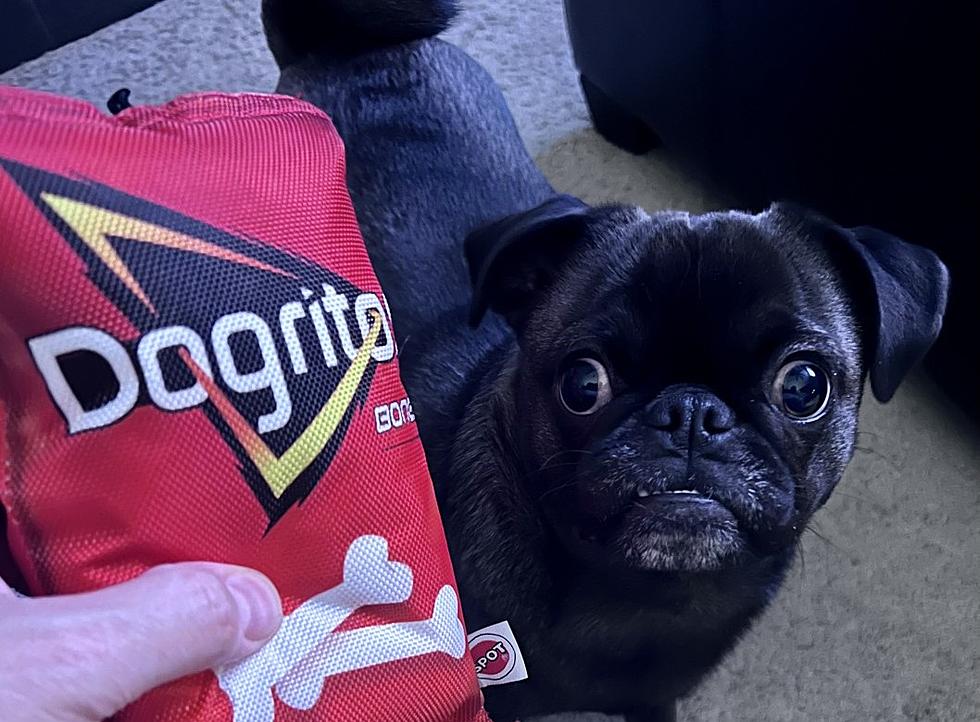 An Iowa Puppy is Competing for 'America's Favorite Pet' [PHOTOS]
Brian Krup, America's Favorite Dog
Meet Molly! She's an adorable 10-month-old pug puppy from Eastern Iowa that's getting a lot of attention right now.
According to a recent article from KCRG, Molly is currently competing in the national 'America's Favorite Pet Contest.' The winner of the competition will not only be featured in Dogster Magazine, but will also take home a $5,000 cash prize! Plus, it's all for a good cause. America's Favorite Pet Contest partners with PAWS (Progressive Animal Welfare Society) and accepts donations in exchange for extra votes for your favorite dog or cat.
As of right now, Molly is in first place in her group. She's currently competing against Jazperlee, Ty, Sandy, and Tony. If she stays on top through the end of the day tomorrow (Thursday, February 23rd), she will be in the finals!
Molly is a 10-month-old black pug from Davenport, Iowa. Her owner Brian Krup says that she enjoys stealing toys from her brother, treats from Three Dog Bakery, and lots of love. Her profile reads:
"Molly is so unique and has the greatest personality. She's a sweet cuddle bug one minute and then an absolute goofball the next. She randomly gets the zoomies inside and outside jumping over anything that gets in her way (including her brothers). Molly is ornery, a typical trait for Pugs, but definitely a lover. She loves to give kisses and just be near or on you."
My favorite thing about Molly is her tiny little teefs. My Tater Tot is also a pug mix, and he has a similar underbite. It's hard to say no to a face like that!
If you want to support Molly and Brian, you can get a free daily vote and/or make a donation to PAWS for additional ones! Get all the information you need HERE. For the latest updates, you can also follow Molly on TikTok HERE.
Adorable Iowa Pups on 'National Puppy Day' 2022
We asked you to send in your cute pup pics for National Puppy Day, and you delivered! Here are some of our favorites!
Ridiculous Things Our Pets are Afraid Of
No matter how tough they act, our pets are all big babies! We asked listeners to share the ridiculous things their pets are afraid of, and here are some of our favorite responses!