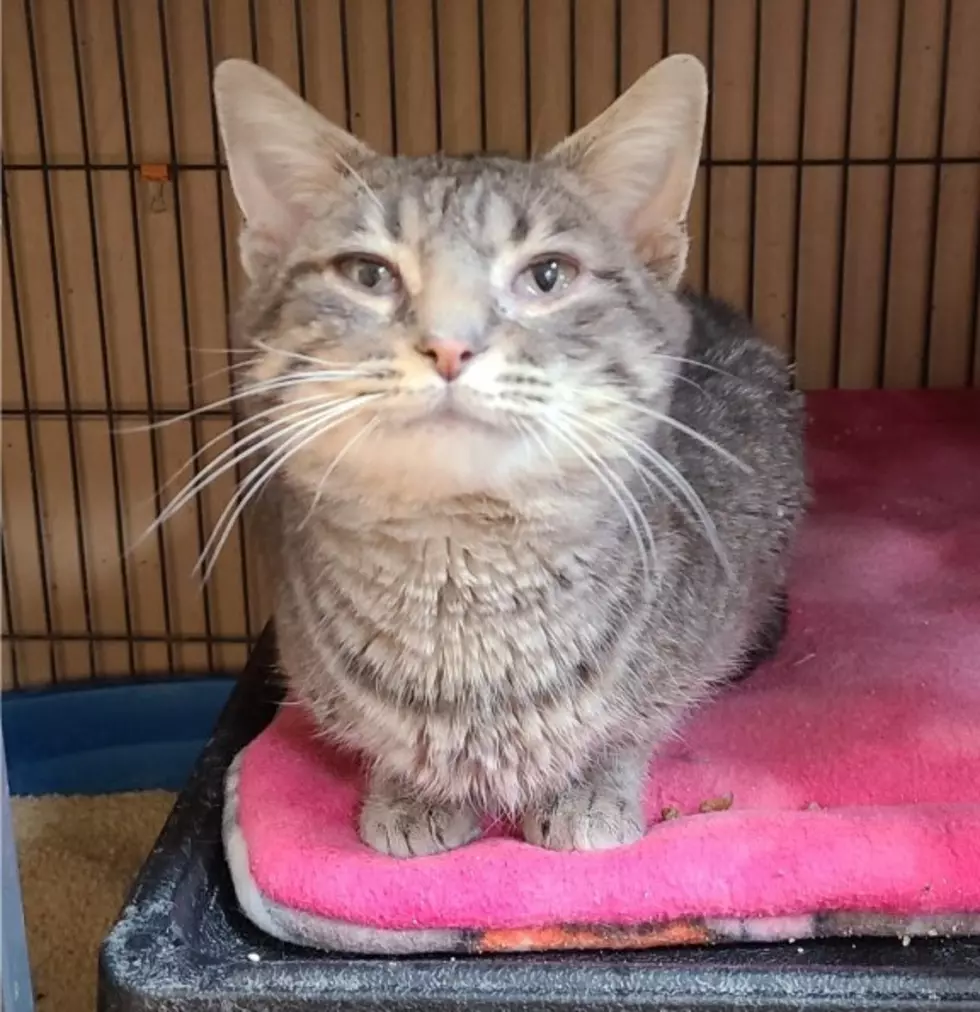 After Being Left in The Cold, Valentine Needs the Warmth of Love
SAINT
*Furry Friday is sponsored by Theisen's Home, Farm, Auto.
Everyone loves a happy ending. Well, on this Furry Friday, YOU can be that happy ending to the story of our friend Valentine. He was named Valentine because he was found on Valentine's Day of this year. But he was found outside, in sub-zero freezing temperatures.
You remember how cold it was in the middle of February don't you? The sting of the wind and cold when you stepped outside for a few seconds. Imagine being Valentine and have to survive in those elements. When he was found, it was so cold that his tears had frozen his little eye shut. Here is what Valentine looked like when he arrive at SAINT Cat Rescue.
It hurts to look, doesn't it? But after just one week of love and medicine and the proper medical treatment, Valentine is healed and looking for his forever home. A home that won't stick him outside in the cold anymore.
Valentine is around 1 year old. And he is a lover! He hates being in his kitty kennel at SAINT and loves it when it's time to come out for a visit. He has been through so much already this year. Lets find Valentine a great home, with an owner who understands how to love a cat.
You can visit SAINT Cat Rescue to start the adoption process on Valentine or any of the other nearly 90 cats they have looking for a new home!
Our Favorite Photos Showing The Essence Cedar Rapids