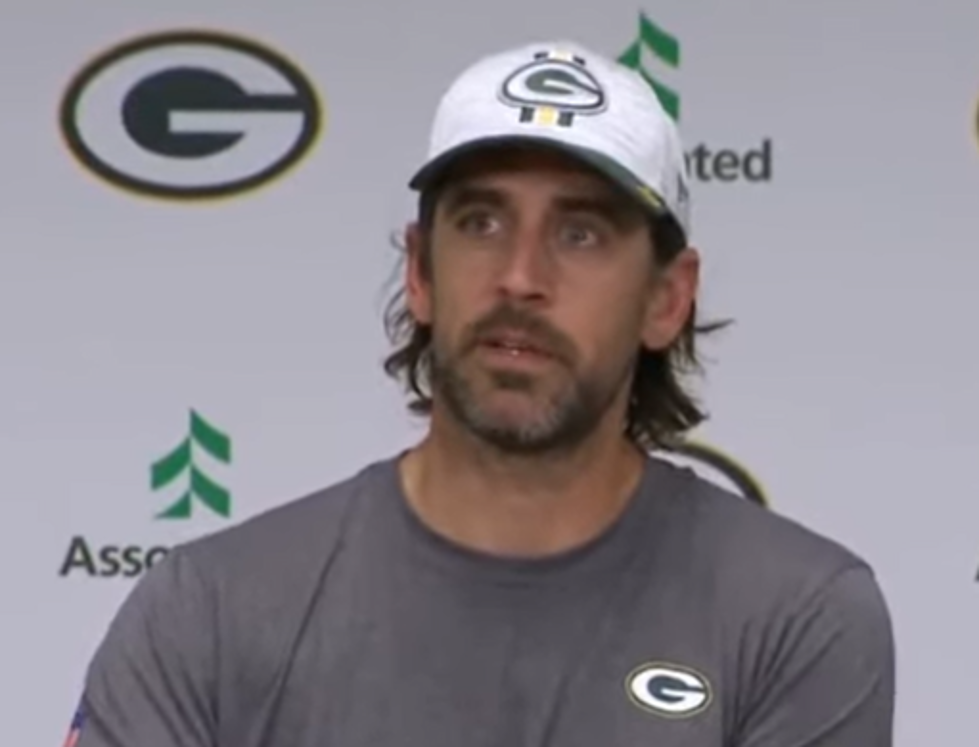 Aaron Rodgers DESTROYS Green Bay Front Office With Press Conference
Photo: YouTube via Crossfire
After months of off-season drama, Aaron Rodgers opened up Wednesday to the media. His first time behind the mic was ABSOLUTELY EPIC! Aaron didn't hold back, and gave the Green Bay media plenty of sh*t talk to run with.
As a Chicago Bears fan, I can admit that Rodgers is one of the best QB's in the last 15 plus years, and Aaron actually said that. "I'm not asking for anything that all the other great quarterbacks in the last decade haven't got." Whoa.
One of my personal favorite parts of the press conference, was when he basically said that the Green Bay Packer front office treats its players like crap no matter how good they are. Aaron named names of players that were disrespected by the team, ouch.
Here's a seventeen-minute clip of the thirty-five minute press conference, where Aaron Rodgers speaks about not being used correctly and being disrespected for years by the Green Bay Packers:
It takes a big "set" to speak like this, especially after not being a part of things for months. He loves the team, he loves the organization, but had no problem driving a bus over the front office and then backing it up ten times.
Aaron Rodgers wants to be a part of things. Choices and decisions for new teammates, free agents, draft picks, but he was never offered a seat at the table...and it torked him off. Was his first press conference the ideal place to unload all this? Absolutely not. This seems likes a great therapy session to have behind closed doors, with the front office.
"If" the Green Bay Packers start off the season winning the first 3 or 4 games, no one will remember this outburst. But if Aaron struggles or the team starts slow...the Jordan Love era could be sooner rather than later.
10 Roadside Stops in Wisconsin You Must See This Summer