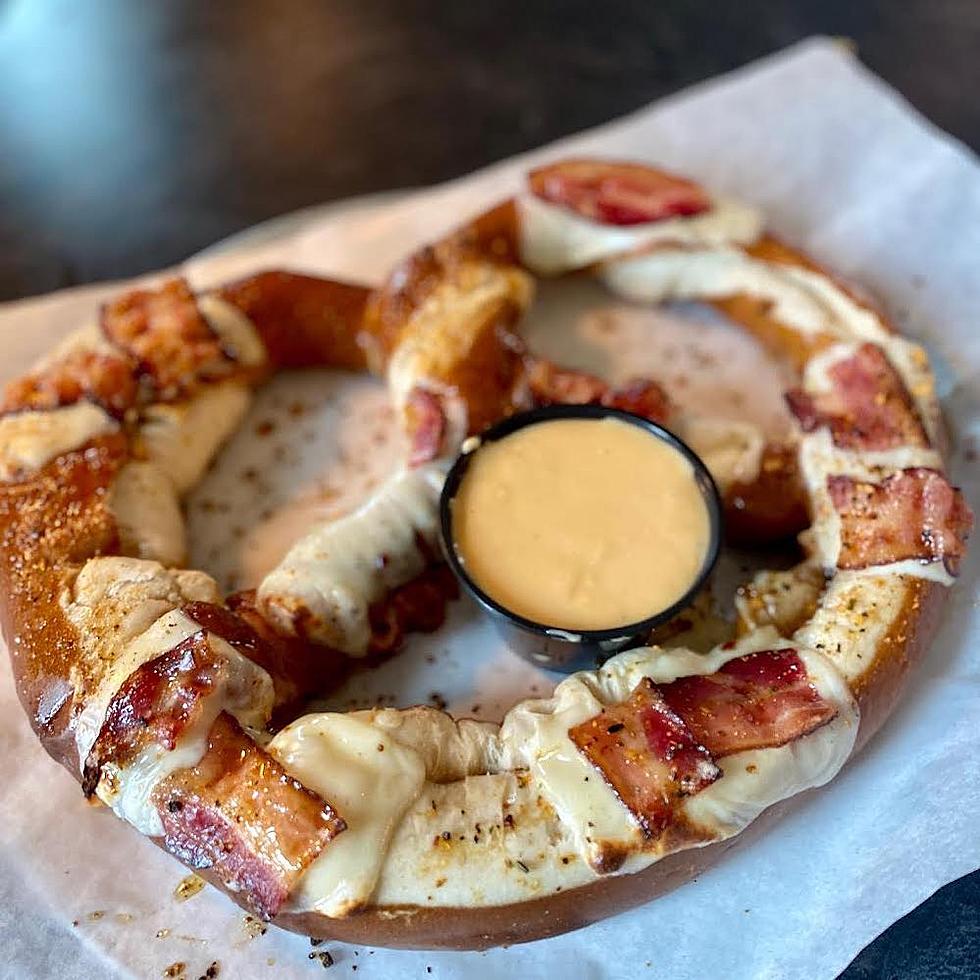 A New Restaurant & Tap House is Open in Benton County [PHOTOS]
Textile TapHaus, Facebook
Folks over in the Atkins area have a new option when it comes to dining out!
According to the official Facebook page, Textile TapHaus will open its doors to the public today, May 2nd! Located at 76 Main Avenue, the new bar and restaurant is a satellite taproom of the popular Textile Brewing Company out of Dyersville, Iowa.
Textile TapHaus was first announced back in December, and the building it took over has undergone extensive renovations since then. That's probably because it's over 100 years old! A Facebook post from the business reads:
"The Atkins General Store was built around the year 1889. It switched many owners over the years but remained a general store, carrying groceries, shoes, clothing, and yard goods.
The store burned in 1916 and a new brick building was built in 1917 (our building that stands today!).
The store continued until 1975 (switching owners several times). The building was then used as a stained glass window shop that lasted a short time. It was then remodeled for apartments for many years!"
In addition to 24 taps of craft beer and local cider, Textile TapHaus will also serve food. It appears that the menu has two main focuses: pretzels and pizza! Textile is known for their massive Bavarian pretzels, with flavors like the Honey, Ham, & Swiss, Pizza, Parmesan Garlic, and Cinnamon Roll.
Textile's flatbreads are also very popular. Some of the varieties listed on the menu are Spicy Mexican, Buffalo Chicken, German, Cowboy, and BBQ Chicken. Additional menu items include pretzel bites, beer cheese nachos, breaded mushrooms, and Sidewinder Fries. Everything looks delicious!
Starting today, Textile TapHaus is open Monday through Thursday from 3 p.m. to 9 p.m., Friday & Saturday from 11a.m. to 11 p.m., and Sunday from 11 a.m. to 9 p.m. You can check out their full food and drink menus and get details on their Mug Club HERE.
Courtlin's Favorite Nachos in Eastern Iowa
I'm celebrating National Nacho Day by sharing some of the best nachos I've had here in Eastern Iowa! WARNING: These photos WILL make you hungry!
Fun Facts About All of the 99 Counties in Iowa
Iowa has 99 counties, each with rich, unique history.