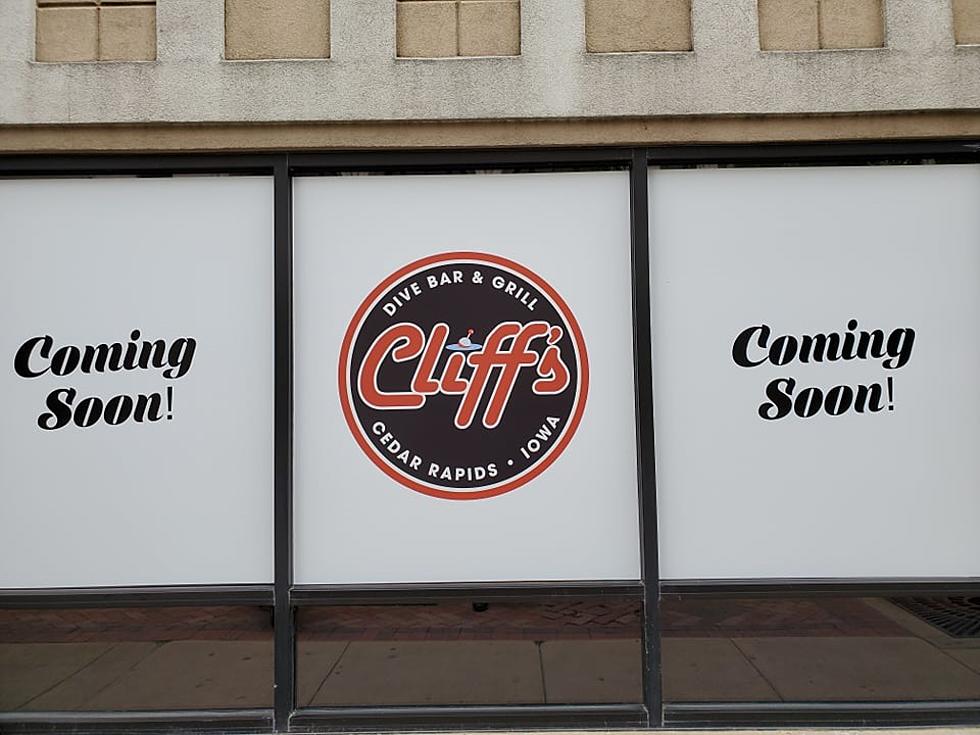 A New Bar Has Opened in Downtown Cedar Rapids [PHOTOS]
Bob James
You'll have another chance to check out Downtown Cedar Rapids' newest bar this weekend!
Back in July, we told you that Grin N Goose, located at 227 2nd Ave SE, had closed for good. We were bummed to hear the news, because Grin N Goose had the best mozzarella sticks on the planet, but we were also happy to hear that another bar and restaurant was already moving in!
Cliff's Dive Bar & Grill has taken over the building that was once home to Grin N Goose, and the owners have transformed it into something totally new. There have been big stickers that read "coming soon" on the windows for awhile now, but those finally came down on October 29th, giving folks walking through downtown a peek inside.
For the time being, Cliff's Dive Bar & Grill is only open on weekends. This weekend's hours are Friday through Sunday from 3 p.m. to bar close. They are only serving drinks right now, but they promise that food will be available in the near future. No words yet on what the menu will look like, but we're guessing it will include plenty of dive bar standards.
Cliff's Dive Bar & Grill is part of the new 'Fun Not Fancy Restaurant Group,' which also includes Brick's Bar and Grill, LP Street Food, Moco Game Room and Hot Dog Bar, and Marion's newest restaurant the hip-stir. The next restaurant to open will be Taco Gato, which is located right next door to Cliff's at 209 3rd St. SE in the building that was once home to the Lost Cuban. It's expected to open sometime in 2022.
The 10 Highest-Rated Restaurants in Cedar Rapids
The Top 10 Highest-Rated Iowa City Restaurants According to Yelp
Iowa City has a ton of amazing restaurants! These are the top 10 highest-rated ones according to Yelp.