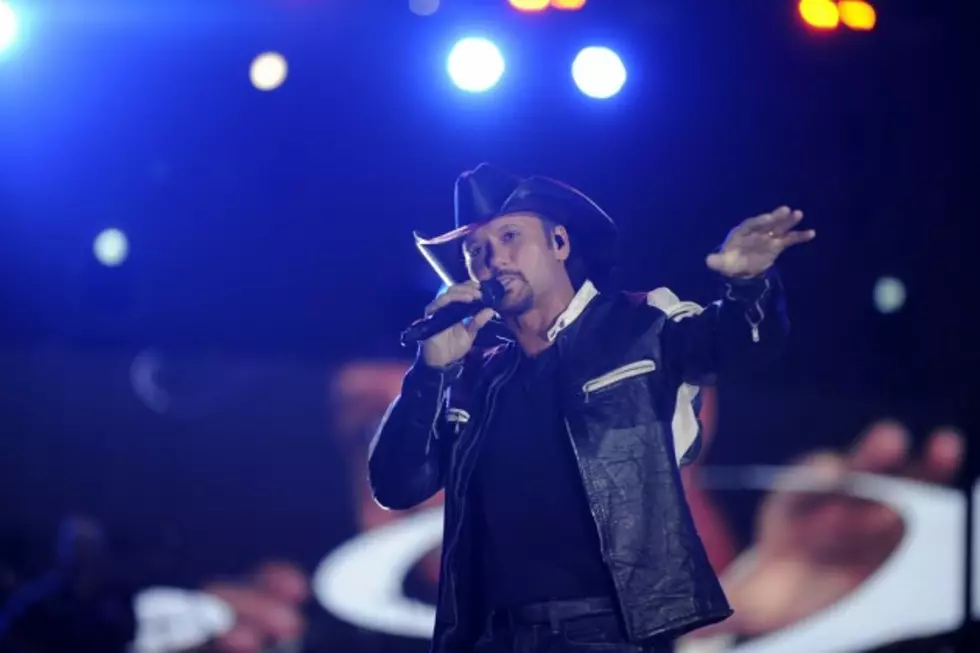 32 Years Ago: Tim McGraw Signs With Curb Records
Jeff Swensen, Getty Images
Thirty-two years ago today, on Oct. 22, 1990, Tim McGraw signed his first record deal, with Curb Records.
Before beginning his country career, McGraw pursued interests other than music: He attended both the University of Louisiana at Monroe, as well as one semester at Florida Community College in Jacksonville, Fla. But after Keith Whitley died in 1989, McGraw was inspired to pursue his true passion, and he dropped out of college to move to Nashville. The young singer made a demo and gave it to his famous father, professional baseball player Tug McGraw, who gave it to an executive at Curb Records. Impressed, the label signed the then-23-year-old to their roster.
McGraw's self-titled debut album was released three years later, in 1993. Although the record failed to produce any hit singles, McGraw did achieve some measure of notoriety, thanks largely to his last name.
"He was promoting his first single, "What Room Was the Holiday In," and it was just a terrible song," former WXTU program director John Hart recalls to Today. "He was a scared little kid, but a good-looking kid. The only reason I booked him was so we could say we were having [former major league pitcher] Tug McGraw's son on."
However, McGraw's sophomore album, Not a Moment Too Soon, spawned five hit singles, including his first No. 1 hit, "Don't Take the Girl," and the chart-topping title track.
McGraw released 11 studio albums on Curb, as well as numerous compilation albums, before leaving the label to sign with Big Machine Records. His departure launched one of the biggest lawsuits in country music history, with Curb Records suing the Louisiana native for breach of contract and accusing McGraw of turning in his final album, Emotional Traffic, too early.
McGraw counter-sued and alleged that the label kept him in a state of "involuntary servitude" by forcing him to wait so long to record new albums. The court ruled in his favor, allowing him to record with another label. McGraw's first album for Big Machine, Two Lanes of Freedom, was released in 2013.
In 2017, McGraw signed with Columbia Nashville, putting him and wife Faith Hill together in the Sony label family for a duets project. However, in February, McGraw re-signed with Big Machine for new solo work.
 WATCH: Top 10 Unforgettable Tim McGraw Moments
Tim McGraw vs. Curb Records + More of Country Music's Nastiest Lawsuits: