Kane Brown on Brad Paisley CMA Awards Duet: 'One of the Greatest Feelings in the World'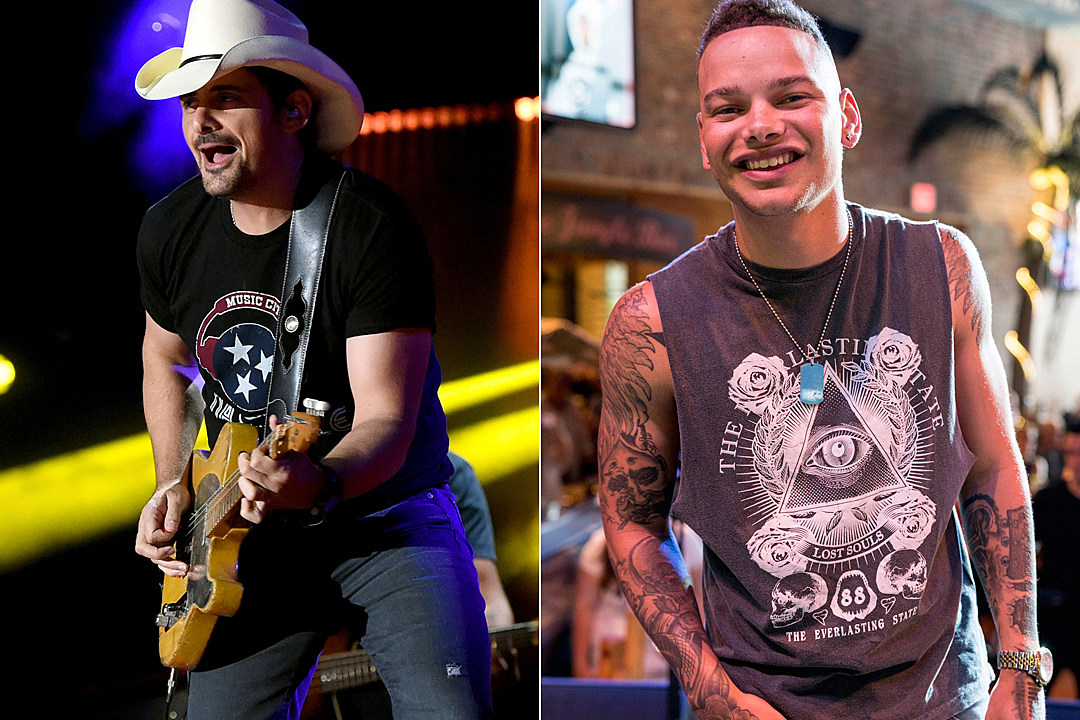 Kane Brown is set to make his CMA Awards performance debut on Wednesday night (Nov. 8), and he's lucky enough to share the moment with Brad Paisley. The two will sing Paisley's new single, "Heaven South."
"It's one of the greatest feelings in the world," Brown says about performing with a mainstay like Paisley. "I'm pumped, it's going to be awesome."
The two singer had never even met until days leading up to the awards ceremony, when the "Mud on the Tires" singer invited Brown to his house for a rehearsal. "You could tell he was really nervous, I was really nervous," Brown admits, but says the collaboration fell into place when they worked it out with the band. "So once I started singing it, he like got this huge relief over his face and he was like 'I'm excited now.'"
"He's a great guy, he really knows how to bring your nerves down and talk to you and just make you feel comfortable," the newcomer adds of Paisley.
It's still up in the air whether Brown will walk the 2017 CMA Awards red carpet solo or not. While he hopes to have fiancee Katelyn Jae by his side, he says she's a little uneasy about the situation. "I don't know if she wants to. I want her to, but she's kind of nervous about that," he admits.
Brown and Paisley's duet is one of several collaborations fans can look forward to during the 51st annual CMA Awards show. Kelsea Ballerini and Reba McEntire are teaming up for a duet of her hit "Legends," while Maren Morris and Niall Horan will sing their new track "Seeing Blind" and Dierks Bentley will take the stage with Rascal Flatts. Paisley and co-host Carrie Underwood have also hinted at a special performance between Underwood and an unnamed artist.
The surprises will be unveiled when the CMA Awards air live from Nashville's Bridgestone Arena on Nov. 8 at 8PM ET on ABC.
See Pics from the 2017 CMA Awards Red Carpet
Kane Brown's Truck Will Scare Your Children
Subscribe to 98.1 KHAK on
Source:
Kane Brown on Brad Paisley CMA Awards Duet: 'One of the Greatest Feelings in the World'