David Nail Reveals Cover, Track Listing for 'Fighter'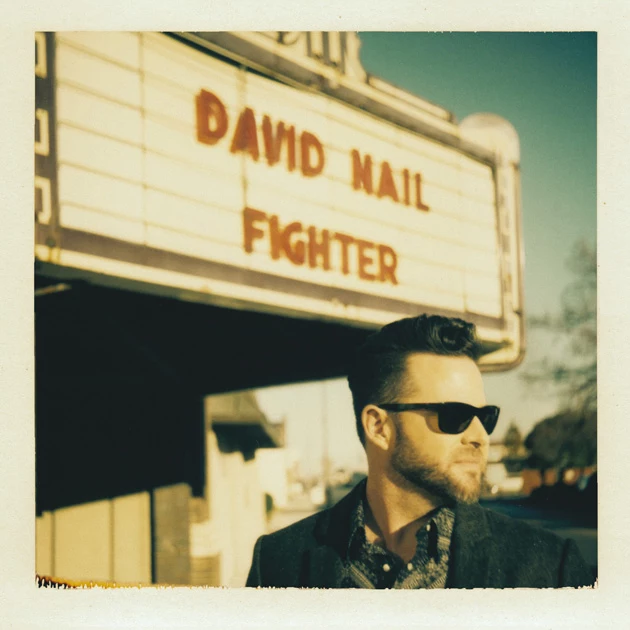 David Nail is getting ready to release his fourth studio album, and now he's revealed the cover art and track listing for the much-anticipated project.
Nail took a break of several months after the birth of his twins, but he'll return to the spotlight with the release of Fighter on July 15. The project includes his Top 20 single "Night's on Fire," which features a pop-rock edge. Nail is especially proud of the new album.
"It's going to be good," he gushed last year. "But I feel weird saying that, because every artist says, 'This is the best album [I've] ever made.' But since we were able to do it mostly all in one sitting, the theme of the record fits more front-to-back than any other record I'd made in the past."
Nail wrote or co-wrote seven songs for Fighter, and re-teamed with producer Frank Liddell for the project, which includes a collaboration with Brothers Osborne titled "Good at Tonight." Nail also collaborated with Lori McKenna on "Home" and Vince Gill on a track titled "I Won't Let You Go."
Logan Brill appears on "Champagne Promise," while Bear Rinehart and Bo Rinehart of Needtobreathe turn in a guest appearance on the album's 11th and final track, "Old Man's Symphony." Chris Stapleton also co-wrote one of the album's tracks, "Ease Your Pain."
"I truly believe this album, from top to bottom, is the first time I have been able to tell my story in real-time of where I am right now as an artist, a husband and a father," Nail says in a press release. "I wrote more songs for this album than I have for any of my other three so it's already more personal. Fighter speaks to my journey, my life and now to where I am personally and professionally."
David Nail, Fighter Track Listing:
1. "Good at Tonight" (feat. Brothers Osborne)
2. "Night's on Fire"
3. "Ease Your Pain"
4. "Home" (feat. Lori McKenna)
5. "Lie With Me"
6. "I Won't Let You Go" (feat. Vince Gill)
7. "Fighter"
8. "Babies"
9. "Got Me Gone"
10. "Champagne Promise" (feat. Logan Brill)
11. "Old Man's Symphony" (feat. Bear Rinehart and Bo Rinehart of Needtobreathe)
Best Country Albums of 2016 (So Far)
Source:
David Nail Reveals Cover, Track Listing for 'Fighter'